Small old pine cot bed (h6502a)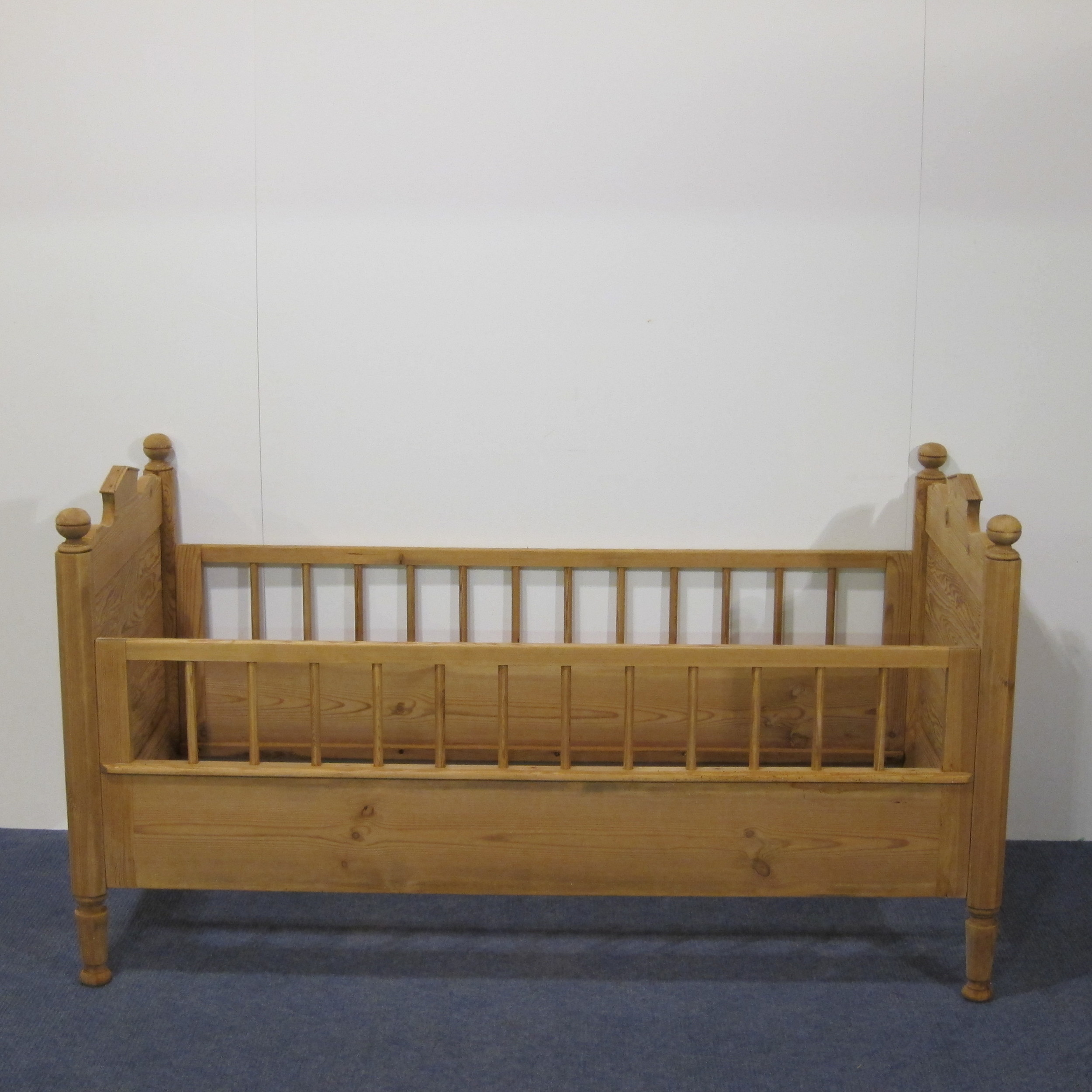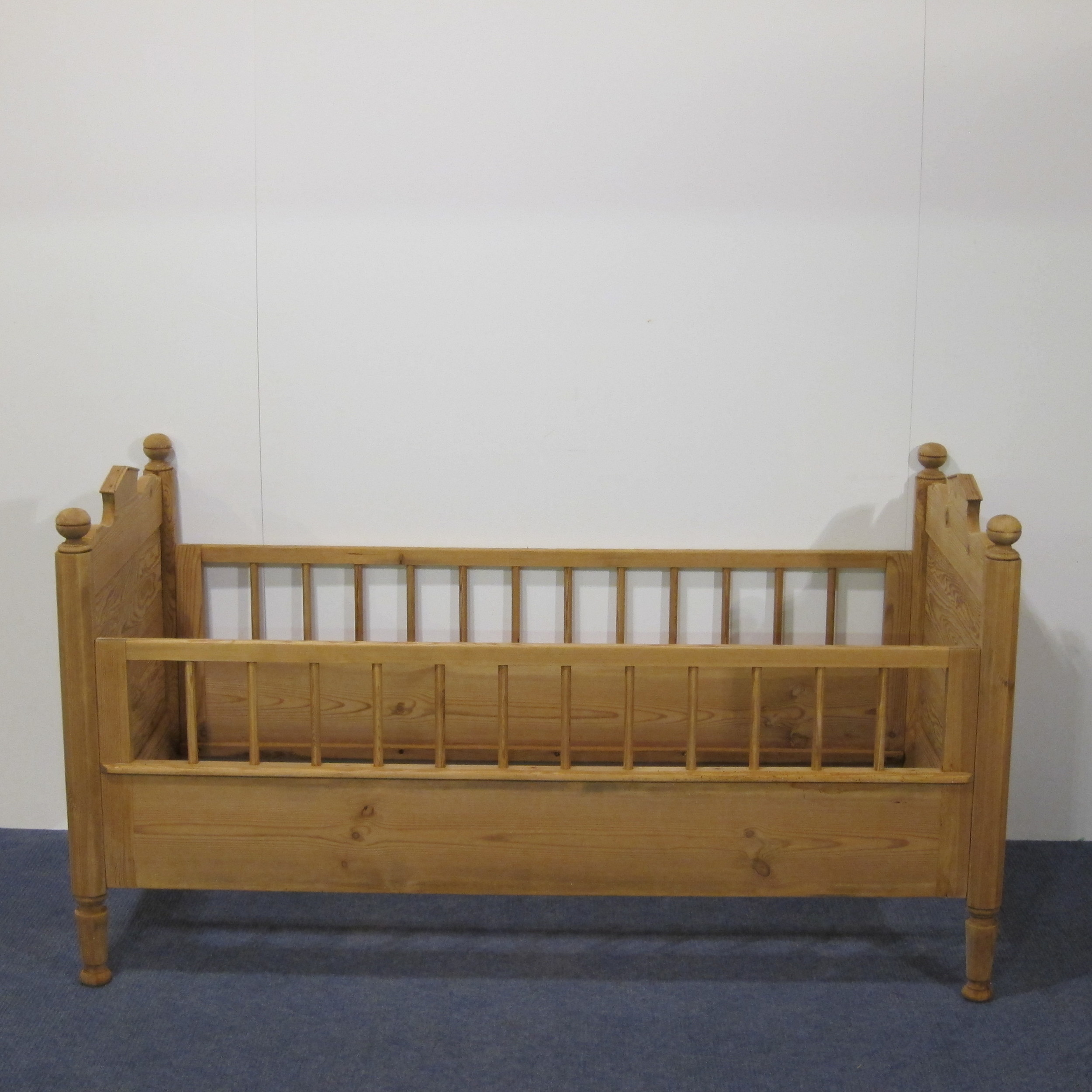 Small old pine cot bed (h6502a)
A lovely old pine cot (Circa: 1900) with knobs ends on the bed ends and railing on the sides. For safety info the railings have 3.5" gaps.
We will wax this for you and provide slats. A mattress will be required 56" x 26". Made to measure mattresses can be found on-line but please ask if you'd like us to supply one for you.
Height:31.5" Mattress size: 56" x 26"
Delivery Of Old Pine Furniture - Arrived 16th July 2019. Pinefinders Old Pine Furniture Warehouse