Very Old Scottish Display Cabinet with Drawers (f6008d)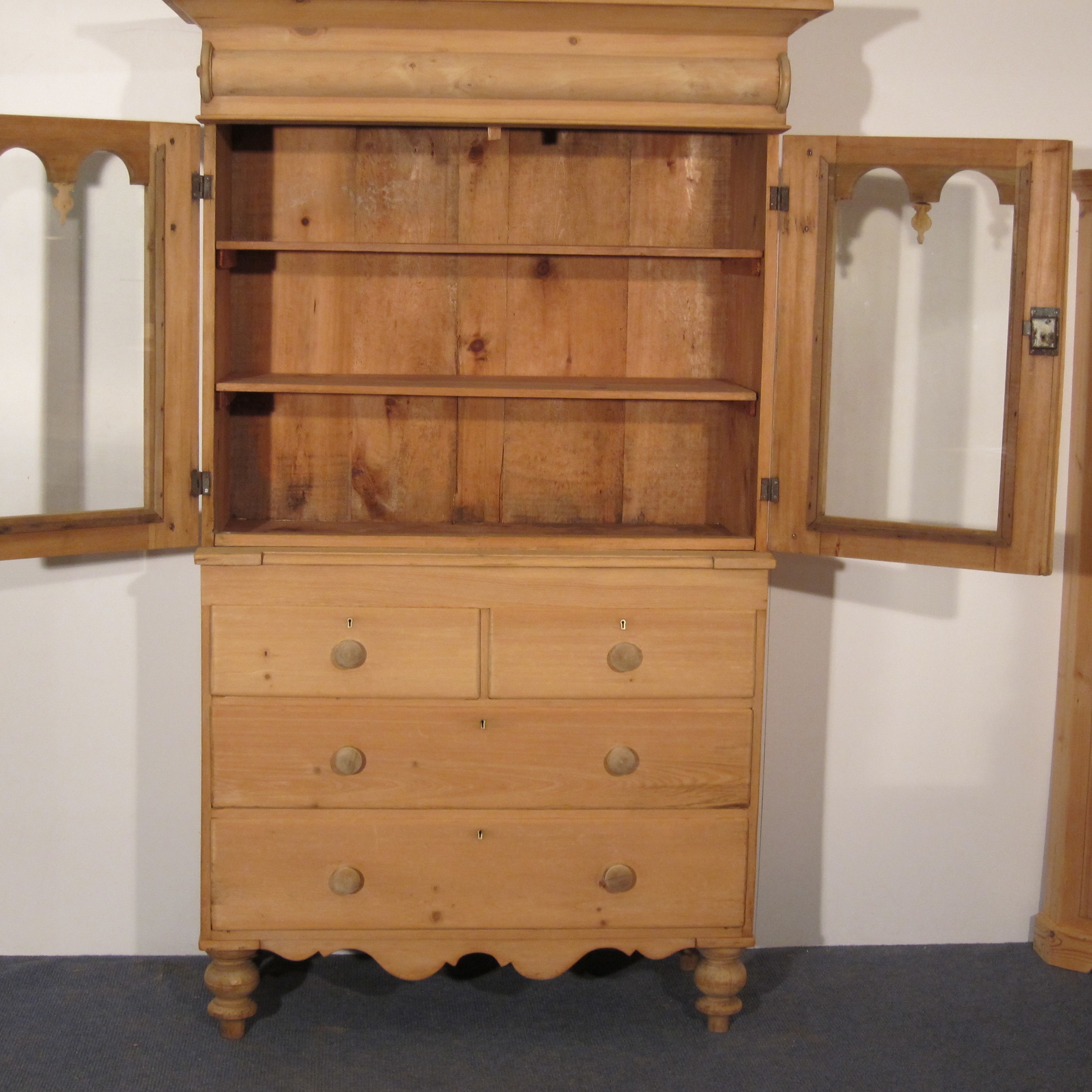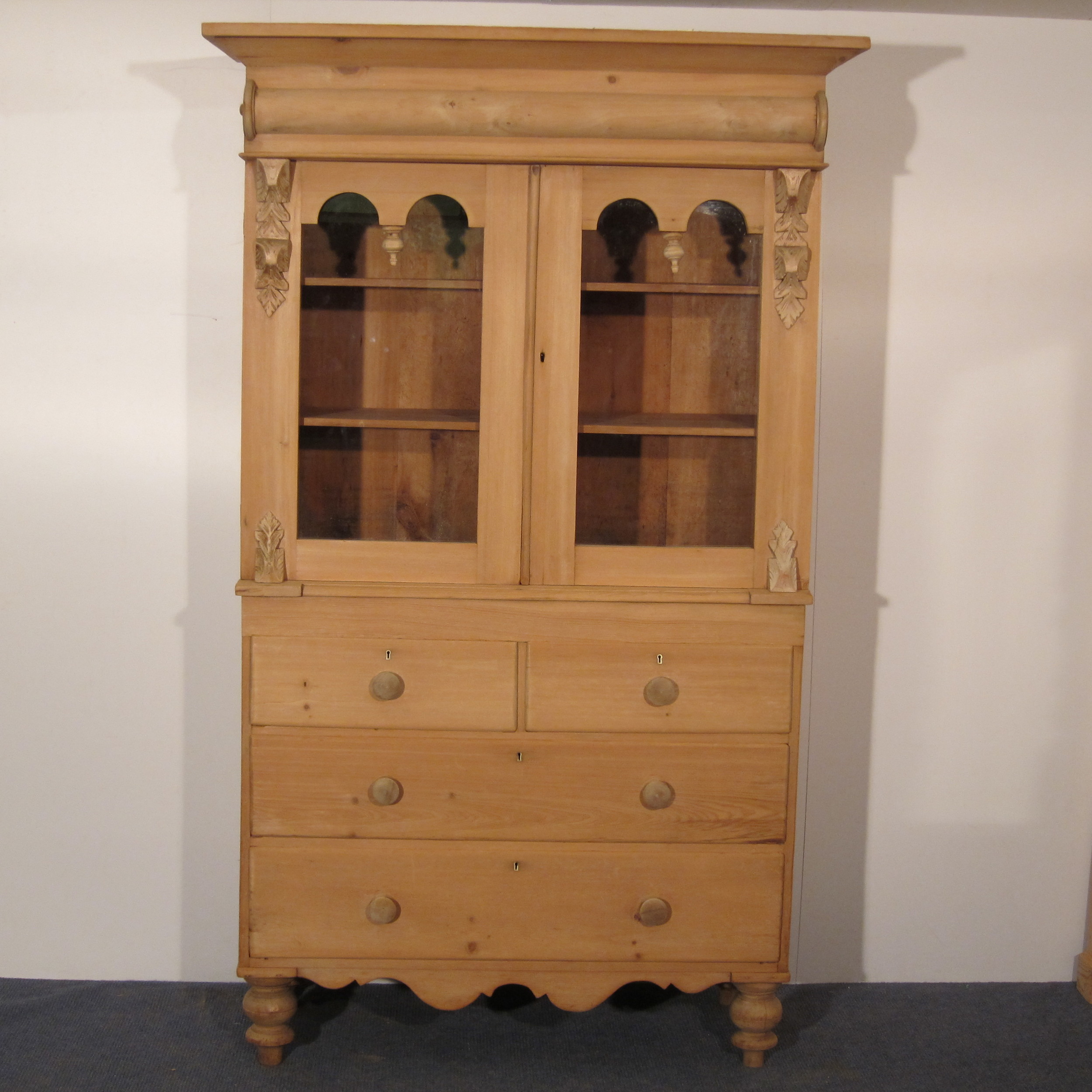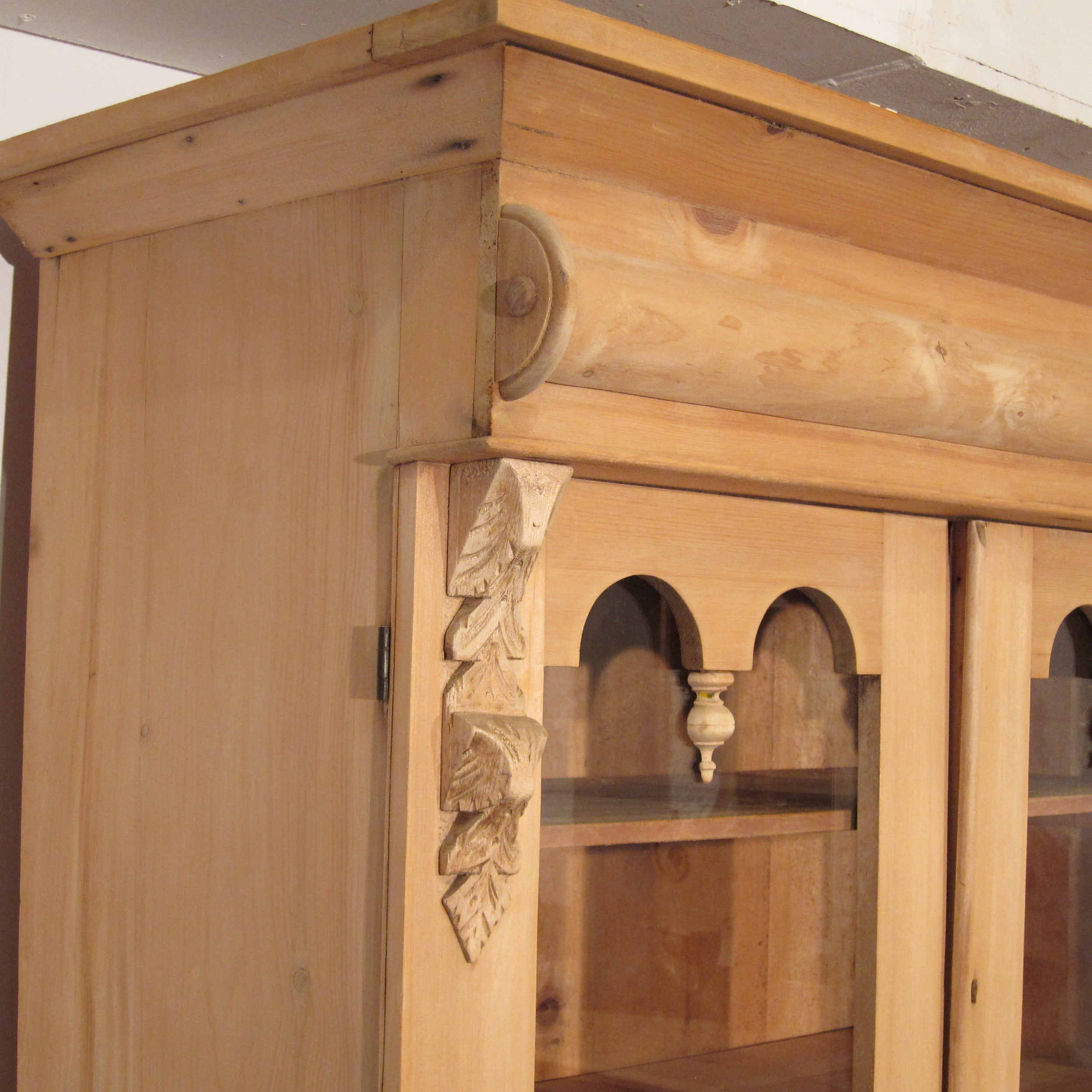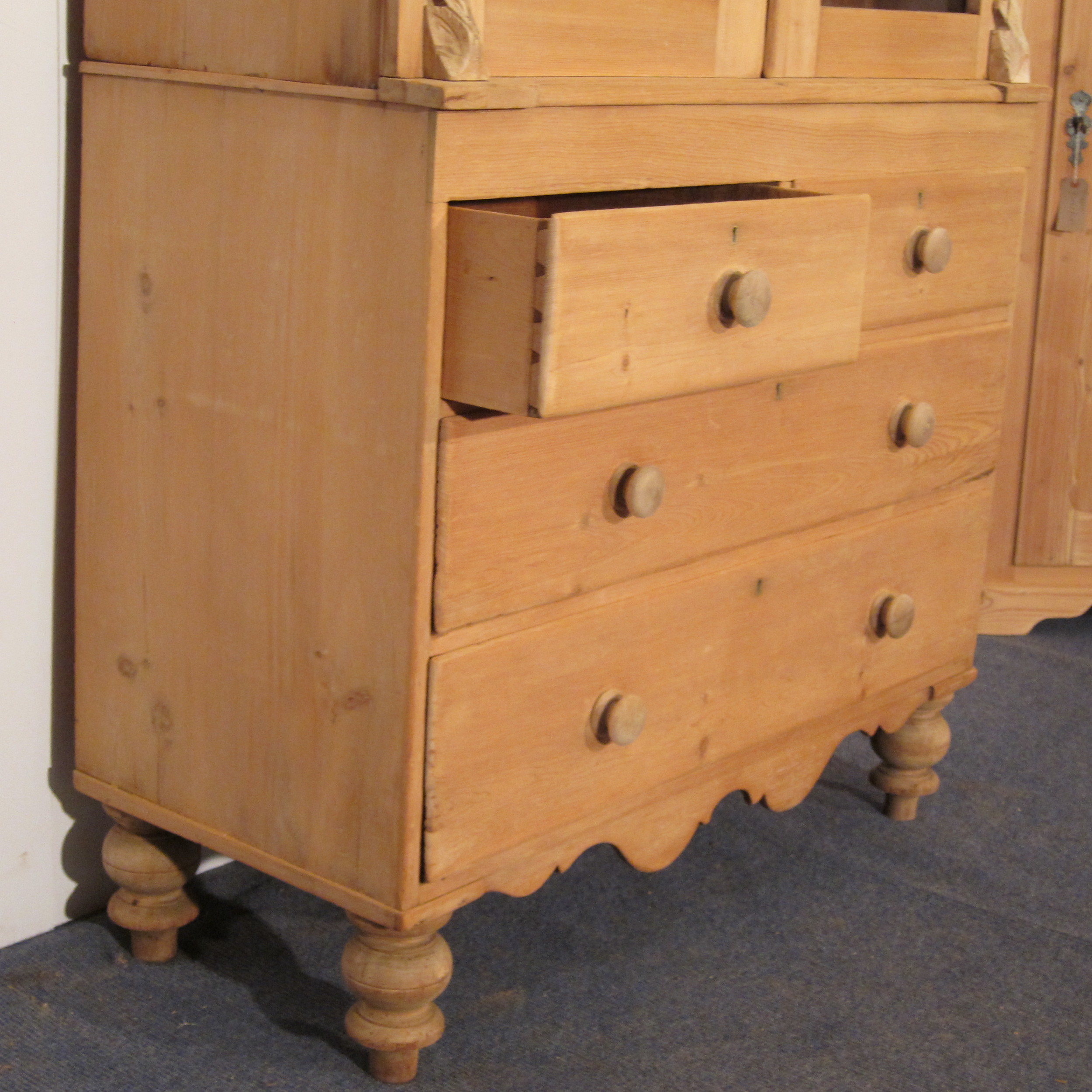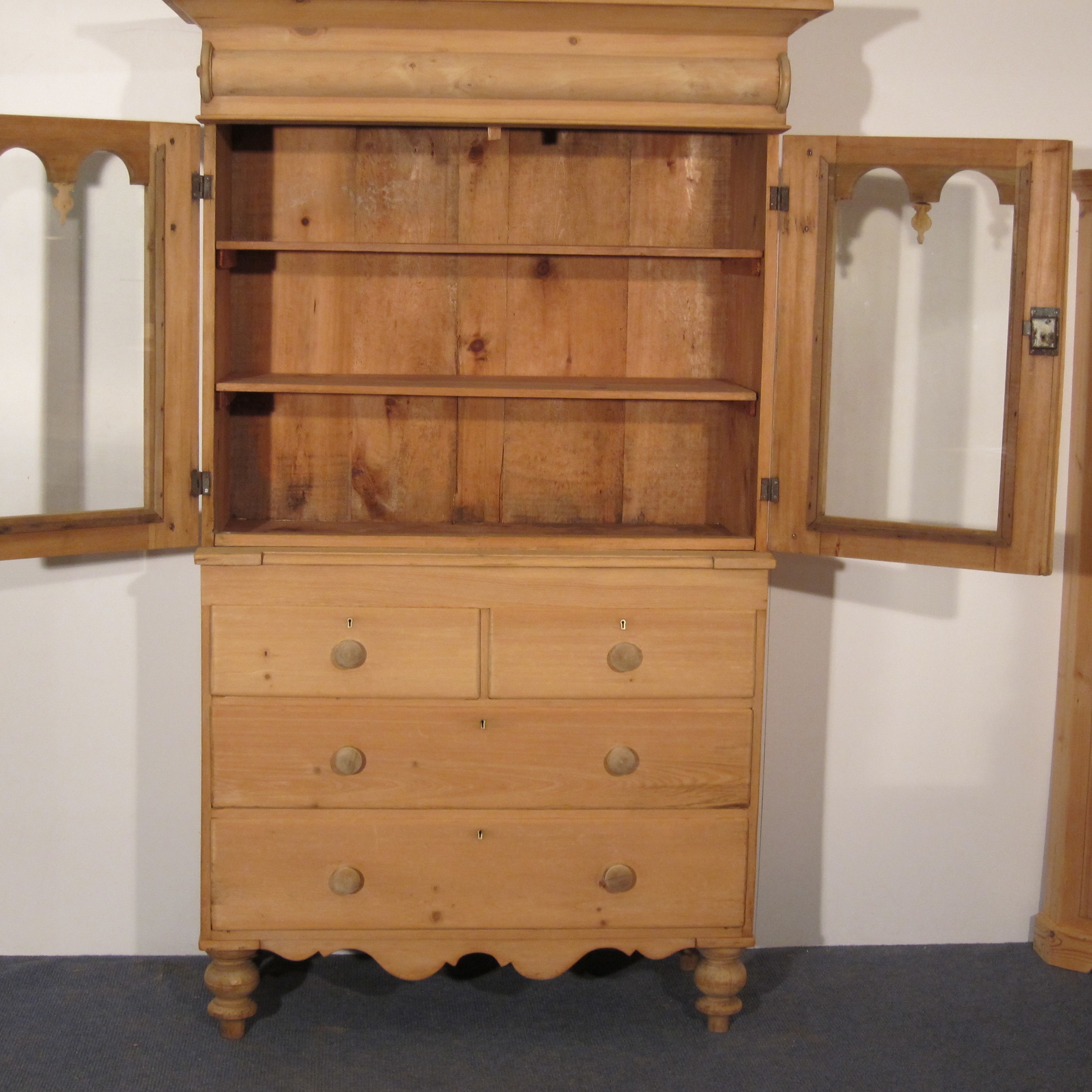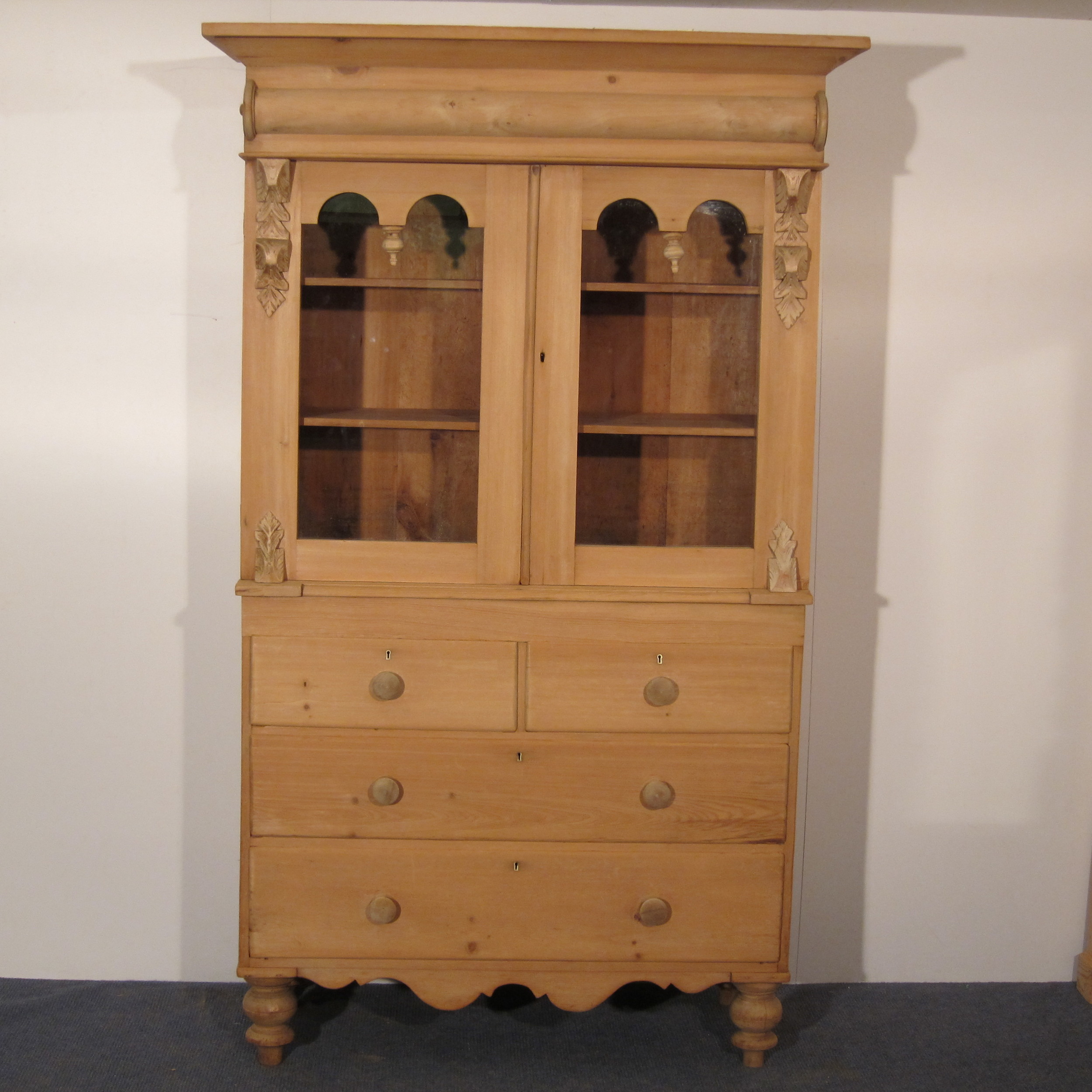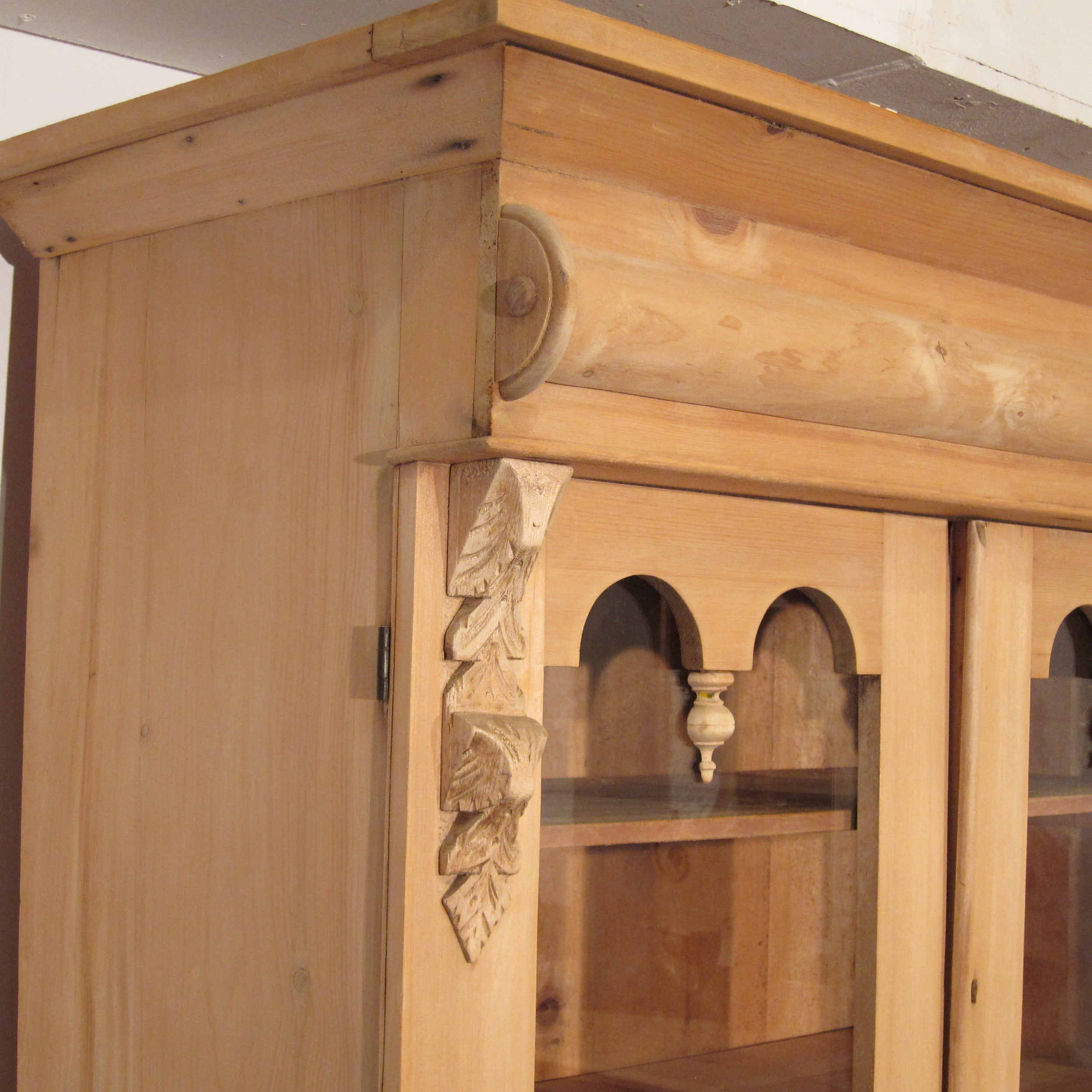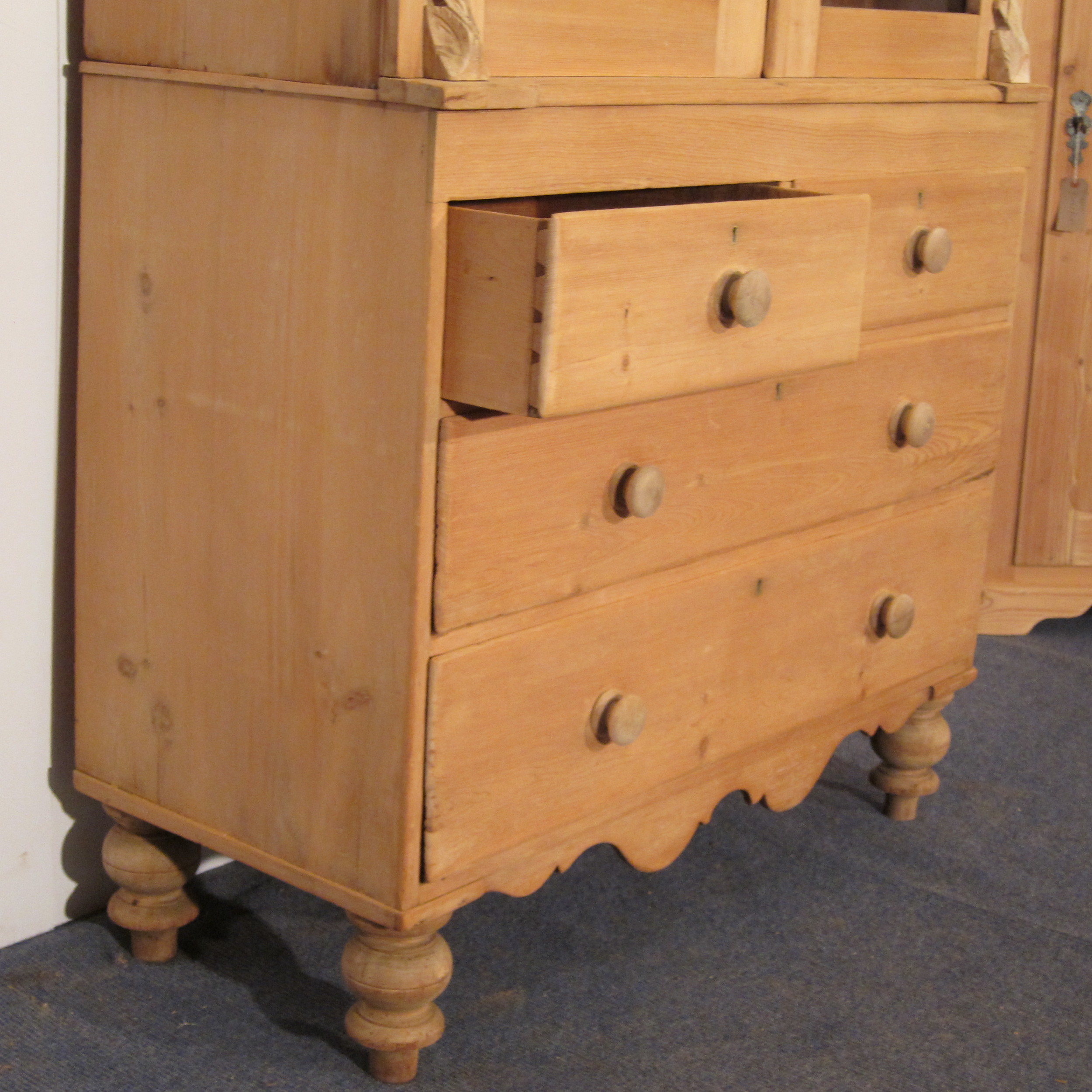 Very Old Scottish Display Cabinet with Drawers (f6008d)
A large old pine Scottish display cabinet dating from the 1880's. Two very attractively decorated glazed doors that open to two display shelves. Below are two small drawers and two large drawers, each with the original wooden knobs.
A nice looking piece with plenty of detail and design.
The top separates from the base for delivery.
Height: 82", width: 50", depth: 20.5"
Delivery Of Old Pine Furniture - Arrived 16th July 2019. Pinefinders Old Pine Furniture Warehouse