Very Old Professors Lectern / Storage Cupboard c.1880 (h1206b)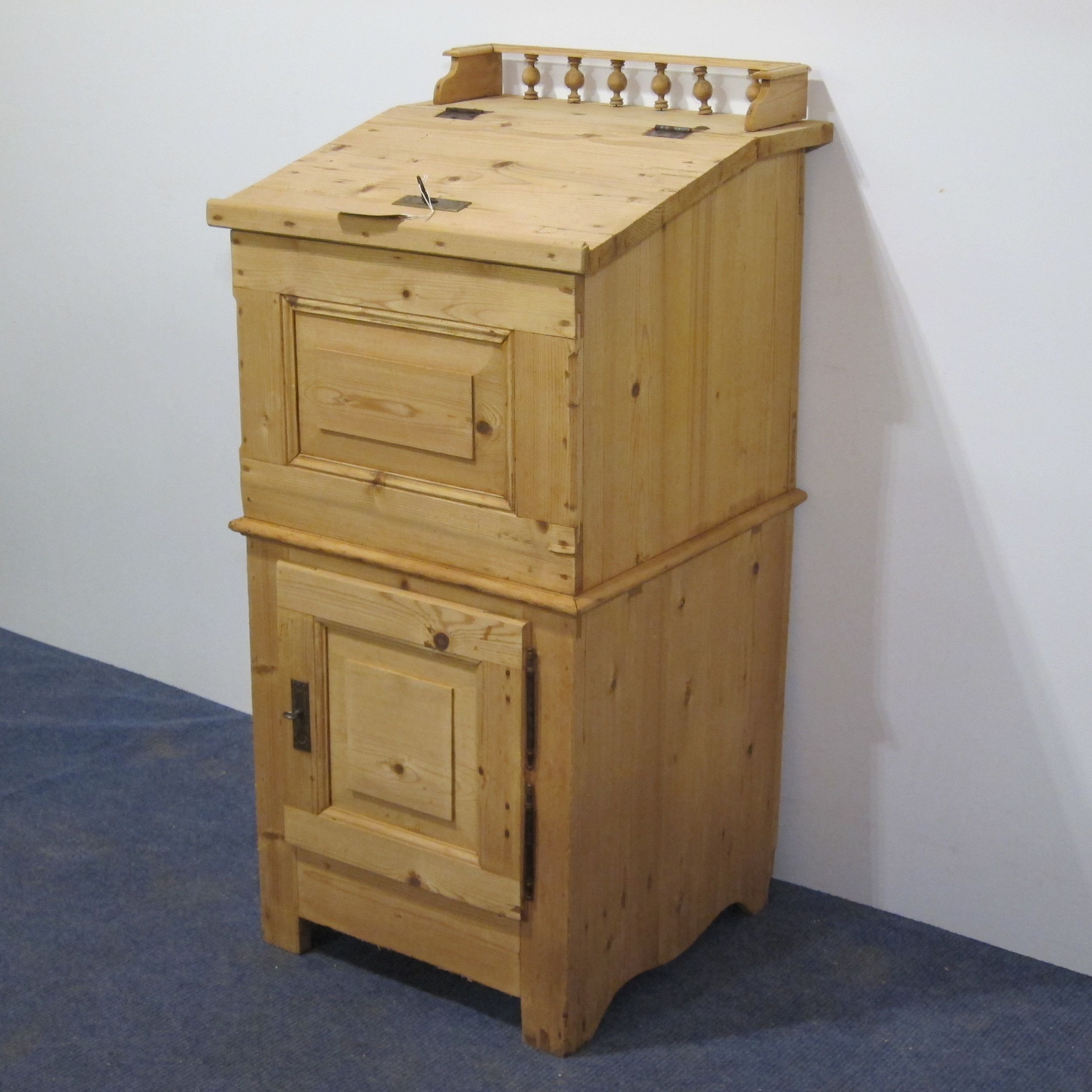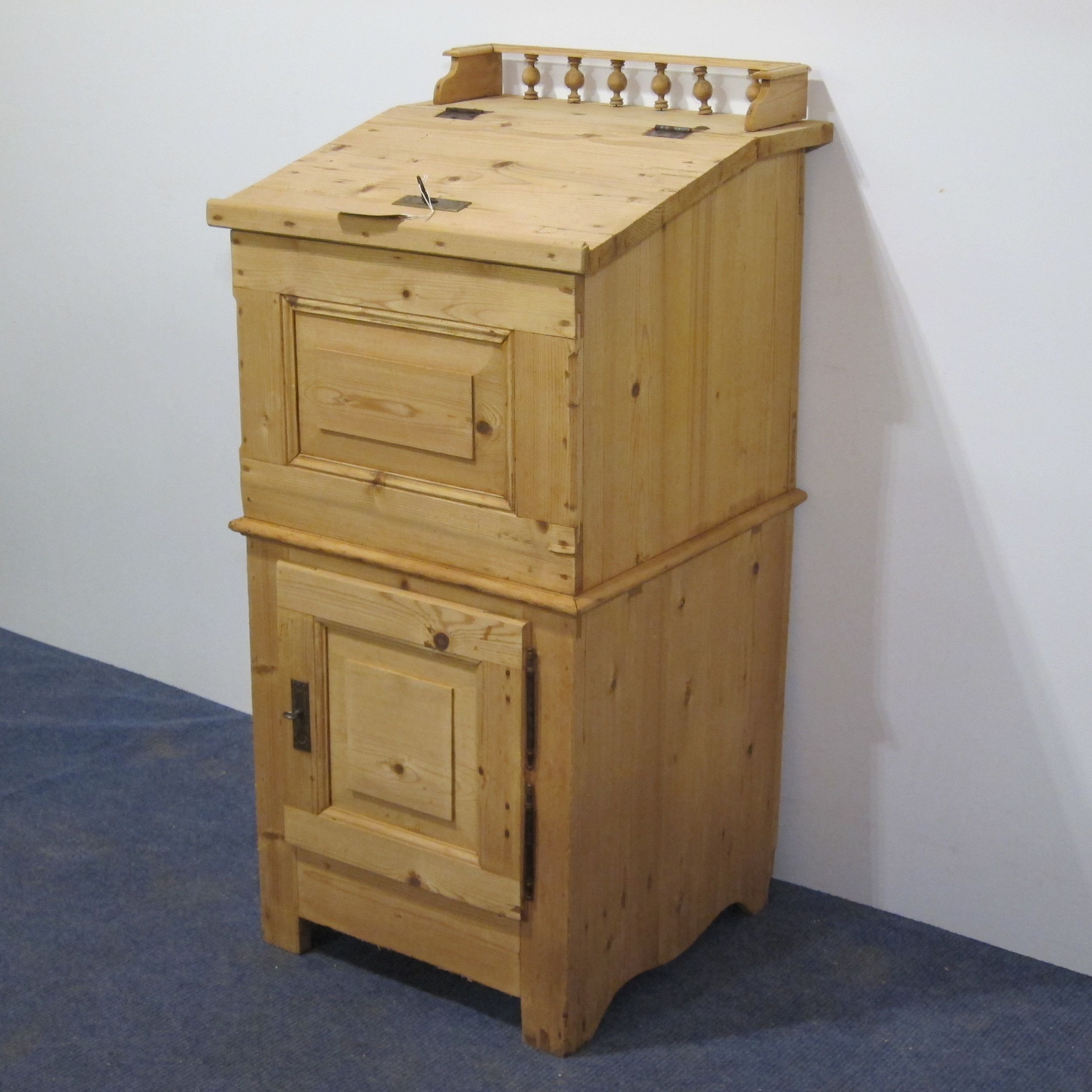 Very Old Professors Lectern / Storage Cupboard c.1880 (h1206b)
A very unusual old pine Teachers lectern with a writing slope which opens up to reveal a storage area with a half depth shelf inside and a swivelling (what I think is) a circular chalk holder. A small set of spindles in a frame on the top back edge. Below is a nicely panelled door opening to more storage space. Circa: 1880.
A very charming storage unit, that would work well in hallway/bathroom or cloakroom - lots of character!!
It is currently in the bare wood, ready for waxing or painting.
Height: 46", width: 21.5", depth: 21.5".