Large Antique Pine Office Desk (f6801d)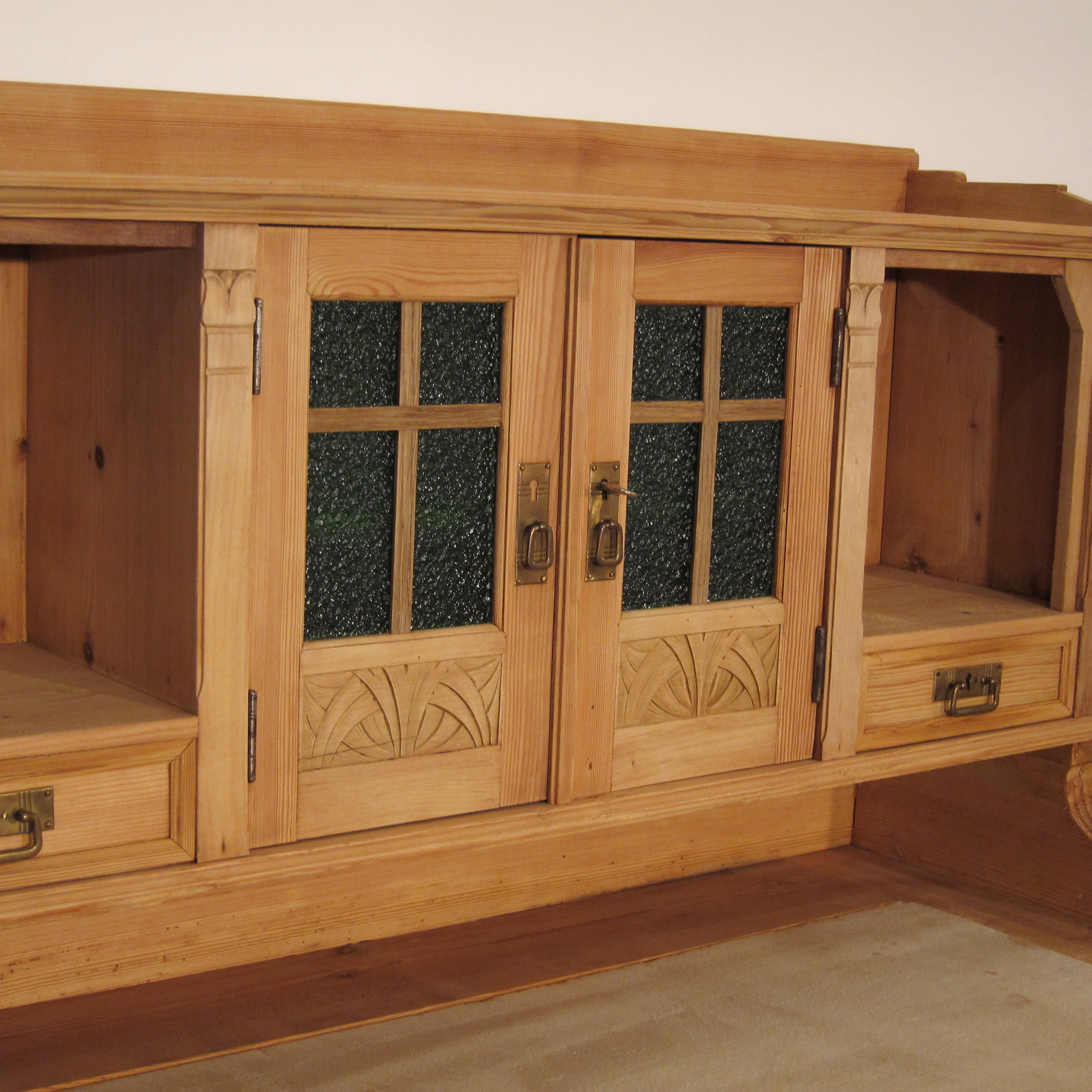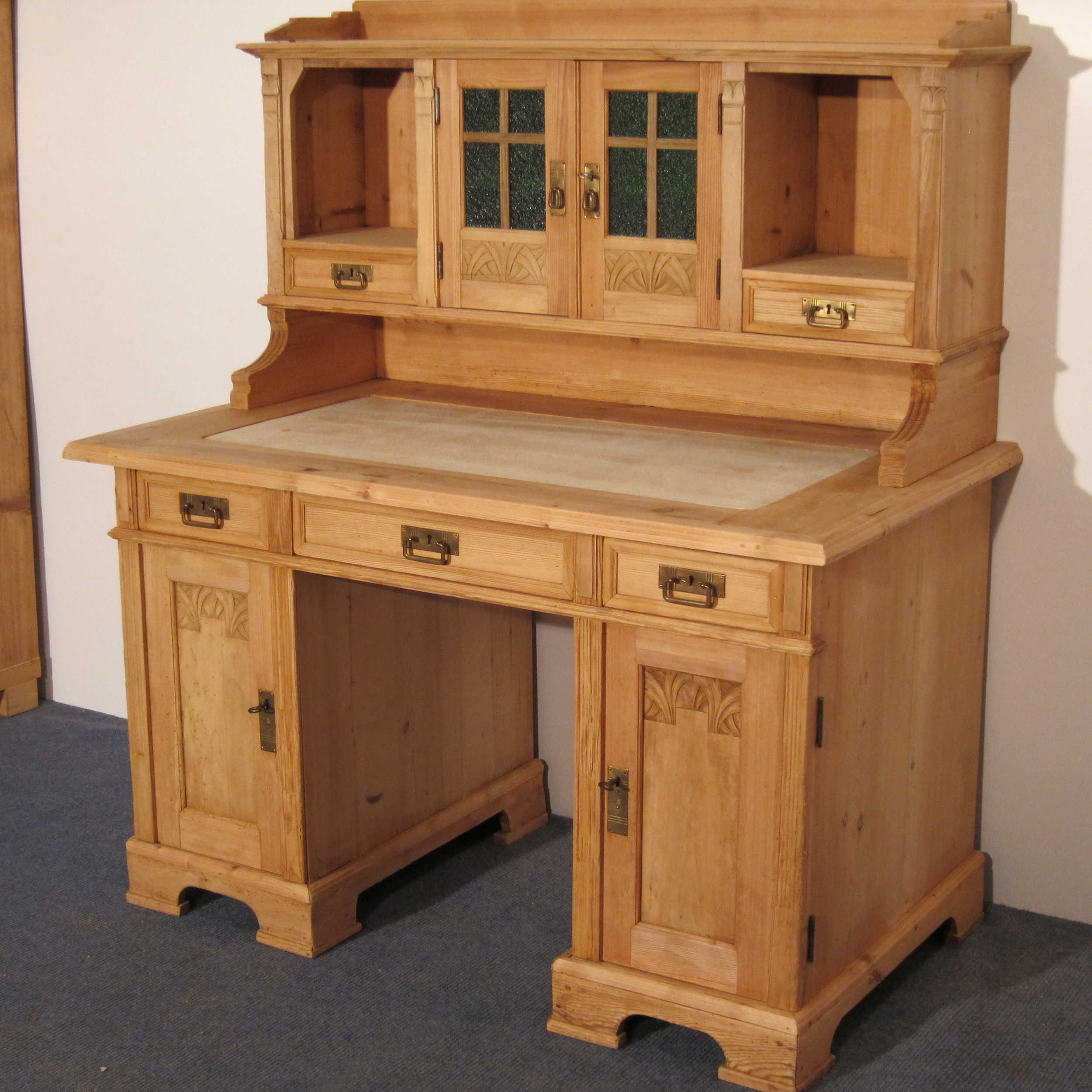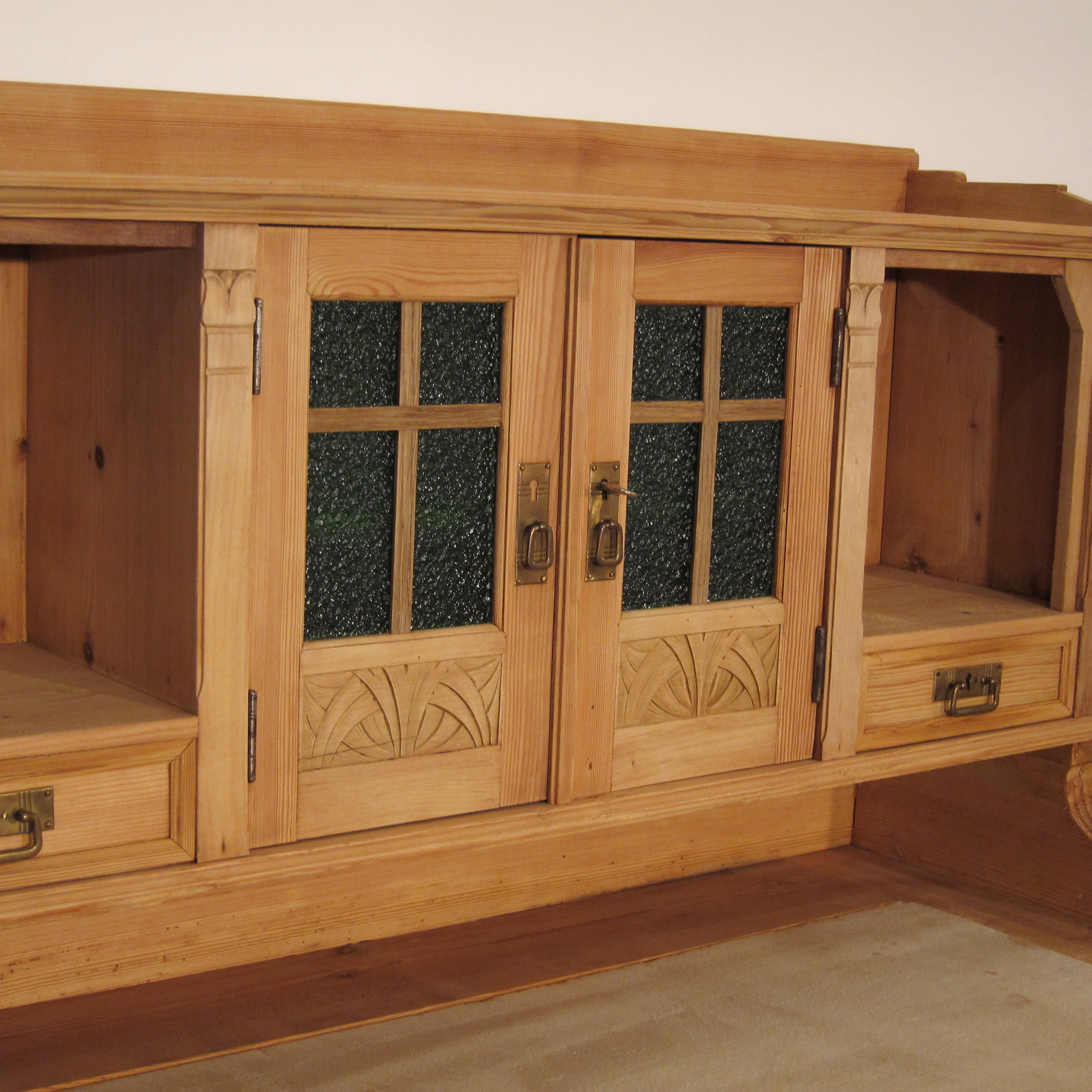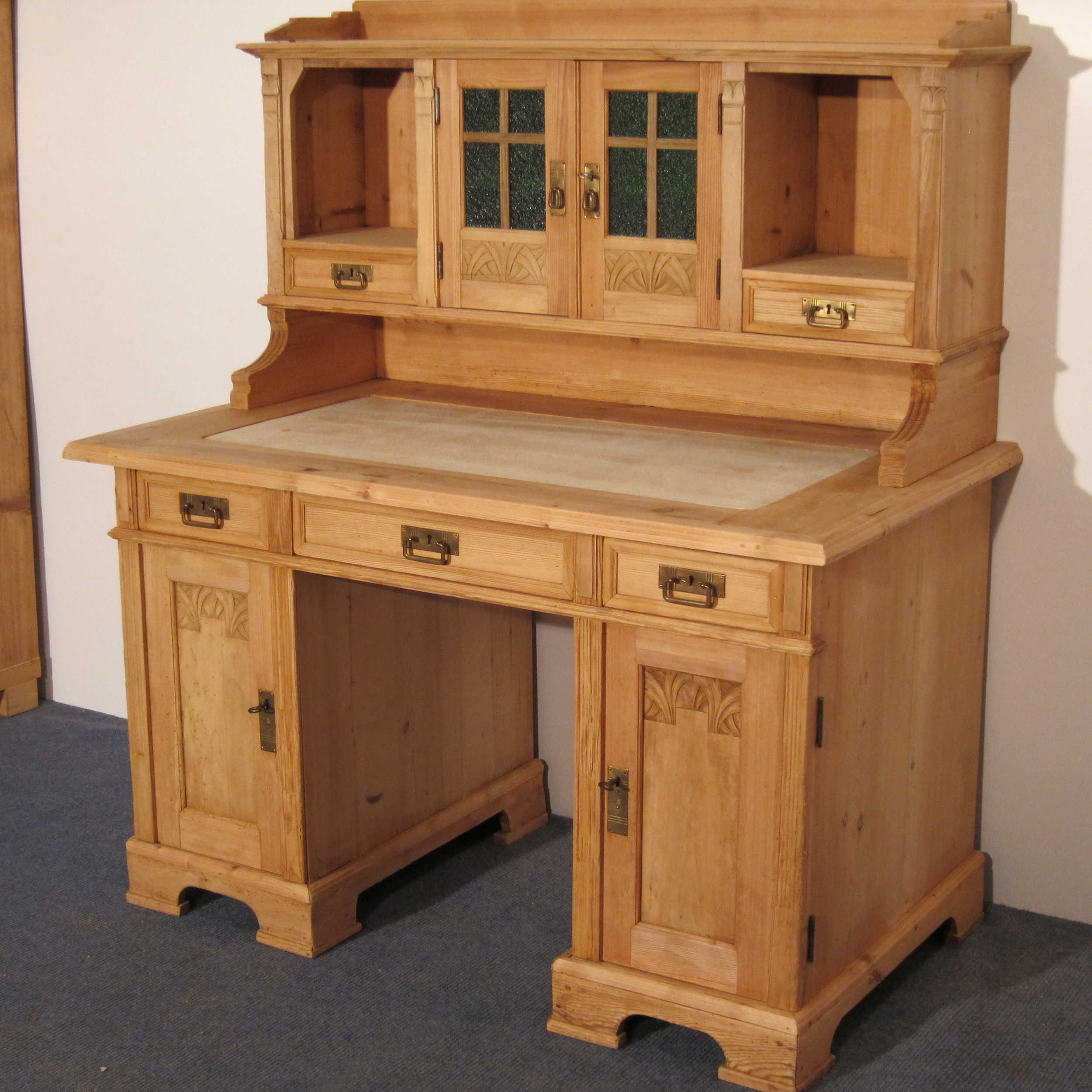 Large Antique Pine Office Desk (f6801d)
Dating from the 1920's, a splendid, large, old pine desk in excellent order throughout. The top section consist's of a glazed cupboard (with the original glass), two small drawers and two pigeon holes.
There is a felt inlaid writing surface and below that are three drawers, each sliding nicely with the original brass drop handle. There is a cupboard either side of the knee hole - inside the right hand cupboard are three sliding paper trays, and in the left hand side cupboard are two shelves.
Recently stripped of its original paint, it is now in the bare wood ready for waxing. It will look very nice once polished.
Knee hole height: 25", knee hole width: 19", overall height: 58.5", writing surface height: 31.5", width: 51.5", depth: 30"
Delivery Of Old Pine Furniture - Arrived 16th July 2019. Pinefinders Old Pine Furniture Warehouse